Imagine yourself strolling through the old cobblestone paved streets where Da Vinci, Michelangelo, and Dante wandered.
Explore the roads less traveled and learn fascinating tales from the city's rich history. Feast through Florence sampling Italy's traditional treats, and journey along the picture-perfect rolling hills of Tuscany tasting Italian wines along the way. Stay on a stunning Tuscan estate surrounded by landscapes and vineyards of Siena and Cortona. And naturally, we'll enjoy the tradition of the aperitivo!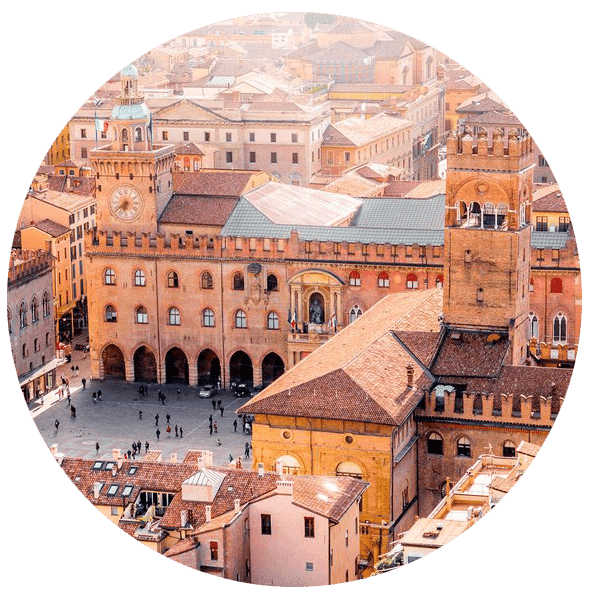 Treat yourself to this journey and join us on an intimate small group experience (10-12 adult travelers total) to visit Emilia Romagna, Florence and Tuscany's treasures and explore its hidden gems. Together with our local contacts in Italy we have curated a one-of-a-kind adventure packed with the culinary, historical, and local traditions of the region.
We have visited and designed dozens of vacations to Italy and we'll be on-hand to take care of the details this time! All you have to do is enjoy Italy with us and a select group of like-minded travelers. Our small group tour is the ideal getaway for friends, solo travelers, and couples, but this exclusive tour has very limited availability and is sure to sell out quickly, so reserve your spot today.
An exclusive experience through Authentic & Personal Italy
The group is limited to a maximum of 12 people. You won't experience large tour buses and cookie cutter tours. Because of the small group size we'll be able to enjoy exclusive, intimate tours and experiences!
Expertly crafted, hosted, and on-site VIP service throughout the trip
From the moment you arrive, your transportation, hotels, tours and even restaurants have been carefully chosen so that you don't have to stress about anything. You can sit back, relax and enjoy the best that Italy has to offer.
Highlights of gastronomy, wine & unique luxury accommodations
For this trip in particular, we've chosen unique, luxury properties for your accommodations and experiences that highlight the best food and wine experiences of the Tuscany and Emilia Romanga regions.