The Bahamas are known for their stunning beaches, turquoise waters, and luxurious accommodations. In this highly competitive market, three 5-star resorts stand out as top contenders for the title of most lavish destination in this Bahamas 5-star Face-Off: Rosewood Baha Mar vs The Ocean Club vs The Cove at Atlantis. Each of these dazzling establishments has its own unique character, catering to discerning travelers and leaving an unforgettable impression on those who visit.
We will explore and compare the experiences at these three iconic Bahamas resorts. From their opulent rooms and unrivaled service to their exclusive amenities and world-class dining options, we'll dive into what truly sets each resort apart. By the end of this article, those planning upscale Bahamian getaways will have a clear understanding of what each of these magnificent properties has to offer and which one best fits their specific preferences and needs.
Key Takeaways
Discover the unique qualities of Rosewood Baha Mar, The Ocean Club, and The Cove at Atlantis
Learn how each resort's amenities, dining, and accommodations compare
Find out which 5-star Bahamian resort best suits your luxury travel needs
Unraveling the Best of Bahamian Luxury Accommodations
Why Bahamas
The Bahamas is a top destination for luxury travel, offering unparalleled beauty and charm with its crystal-clear turquoise waters, pristine white sand beaches, and an abundance of natural attractions. The country's distinctive culture, rich history, and warm, welcoming people make it an ideal setting for an unforgettable getaway.
The Bahamian archipelago comprises over 700 spectacular islands and cays, creating a diverse environment for visitors to explore. As a popular luxury vacation spot, the Bahamas boasts a wealth of high-end resorts that cater to discerning travelers' every need. In the quest for the ultimate tropical escape, three renowned five-star hotels stand tall in the Riviera of the Caribbean: Rosewood Baha Mar, The Ocean Club (a Four Seasons Resort), and The Cove at Atlantis.
Why 5-Star Luxury
Five-star luxury accommodations in the Bahamas offer an unrivaled level of comfort, elegance, and personalized service. These prestigious resorts spare no effort in delivering sumptuous suites and villas, impeccable service, and an array of first-class amenities including fine dining establishments, soothing spas, and private beach access.
Rosewood Baha Mar is an epitome of Bahamian refinement and sophistication, featuring 226 rooms, suites, and beachfront villas designed with contemporary beach cottage interiors. The resort offers exceptional dining options and an indulgent spa, making it ideal for relaxation.
Among the three luxury giants, The Ocean Club, a Four Seasons Resort, stands out with its legendary elegance and rich history. The resort offers breathtaking ocean views, lavishly designed rooms, and private beach access, perfect for discerning travelers seeking a more exclusive experience.
The Cove at Atlantis offers a perfect blend of modern luxury and tropical charm in the heart of Paradise Island. With its stunning architecture, elegant interiors, and world-class amenities, The Cove at Atlantis caters to guests seeking the ultimate retreat.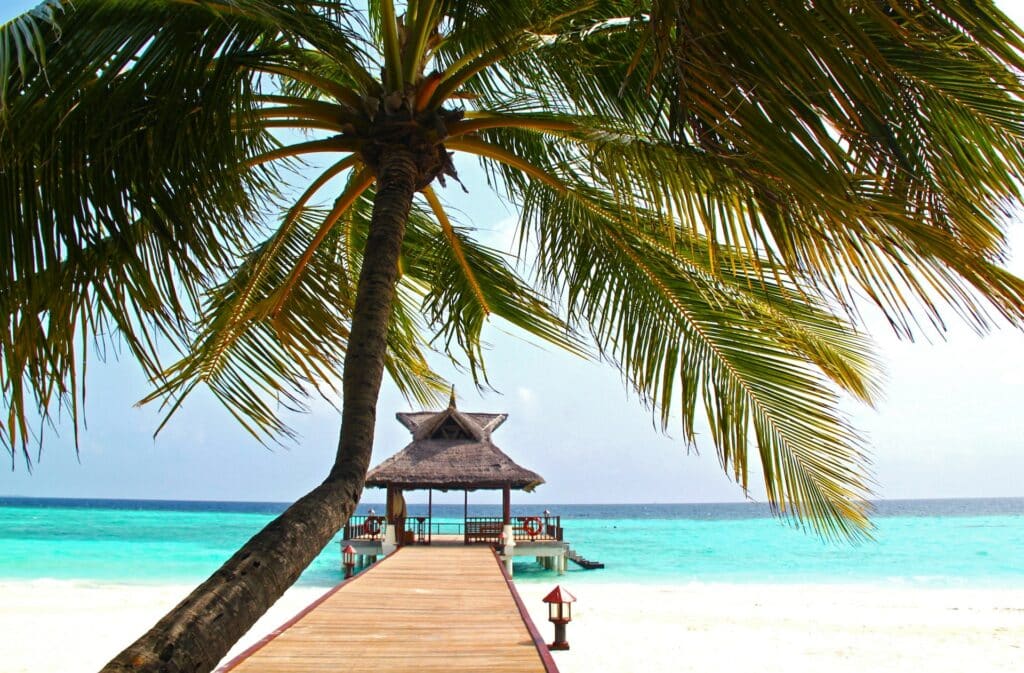 Location and Proximity
Rosewood Baha Mar is a luxurious resort situated on the pristine white sands of Nassau's Cable Beach. As part of the impressive Baha Mar resort enclave, this gem offers an exclusive sanctuary for visitors seeking a refined Bahamian experience. The resort's proximity to various attractions makes it an ideal destination for luxury travelers.
Standout Features
The Rosewood Baha Mar boasts 226 elegant guestrooms, suites, and beachfront villas, ensuring an intimate stay for its discerning guests. The resort's sophisticated rooms and residences offer the perfect blend of comfort and opulence, suitable for travelers seeking the finest accommodations.
When it comes to dining, guests can indulge in five distinctive culinary experiences, ranging from authentic Bahamian dishes to international gourmet cuisine. These dining options cater to a variety of discerning palates, making every meal a memorable one.
One of the highlights of the resort is its luxurious pools, a private beach, and a water park, providing endless entertainment and relaxation for guests of all ages. Additionally, the Sense® Spa offers a rejuvenating experience that is sure to leave you feeling revitalized.
Allow our expert travel advisors to assist you in planning your dream vacation at the Rosewood Baha Mar. To learn more or book your stay, contact us today.
Get Special Offers and Extras
for your Stay at Rosewood Baha Mar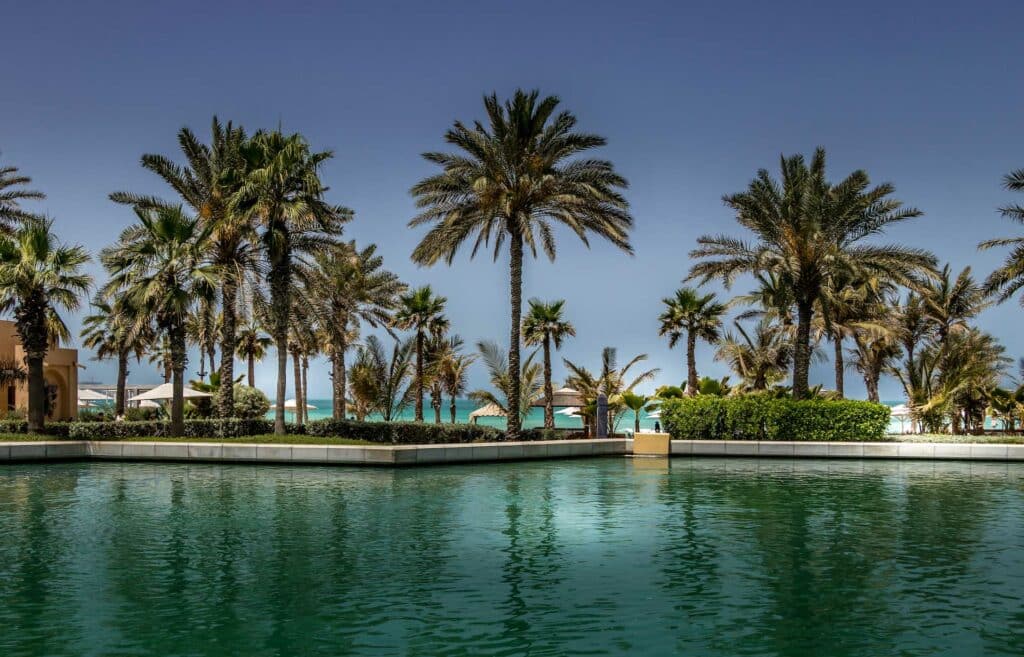 The Ocean Club, a Four Seasons Resort
Location and Proximity
The Ocean Club, a Four Seasons Resort, is nestled along a natural, white-sand beach on Paradise Island, which offers incredible sea views and enchanting sunsets. Located in the Bahamas, this luxurious resort is an ideal destination for discerning travelers looking for an immersive Caribbean experience. Proximity to world-class attractions, shopping, and leisure activities allows the guests to enjoy the best of both worlds.
Standout Features
At the Ocean Club, guests are treated to the legendary chic of the resort's architecture, blending vintage colonial design with modern amenities. The resort features 107 lavish guest rooms, suites, and villas that provide spacious balconies and tastefully-appointed living spaces, ensuring comfort and style for its visitors.
A true gem of this Bahamas Luxury Resort, The Ocean Club offers a variety of top-notch facilities for guests to indulge in and embrace the leisurely Bahamian lifestyle. Three stunning outdoor swimming pools, an elegant spa, and a refined dining experience set the stage for a relaxing vacation. Here are some additional standout features:
Activities: The resort offers a wide range of activities catered to different tastes and preferences. Guests can partake in watersports, fine dining, fitness classes, and golfing at the world-renowned Tom Weiskopf-designed golf course, among other options.
Family-friendly: The Ocean Club also caters to families with children, offering various kid-friendly activities and amenities like a children's pool, playground, and babysitting services.
Exclusive events and celebrations: The resort's exceptional event spaces, combined with outstanding service, make it a perfect choice for weddings, anniversaries, or any special celebration.
For luxury travelers seeking a refined and sophisticated getaway in the Bahamas, The Ocean Club, a Four Seasons Resort, is a top contender. Embrace the laid-back Bahamian style, unparalleled service, and world-class amenities of this stunning establishment. To experience this alluring Caribbean paradise for yourself, don't hesitate to contact our travel advisors, and we will be more than happy to assist you in creating an unforgettable vacation.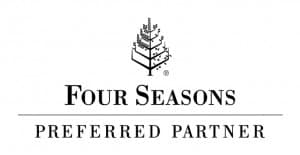 Get Special Offers and Extras for your Stay at The Ocean Club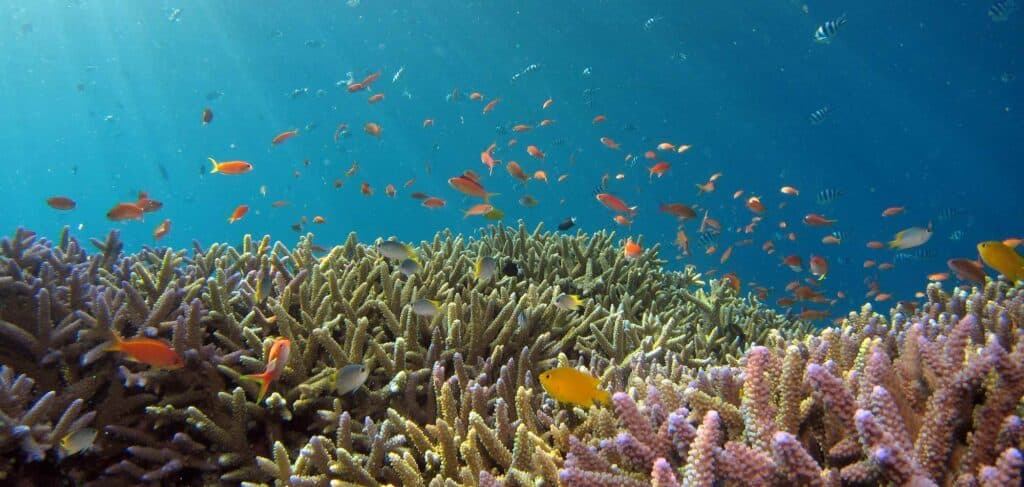 Location and Proximity
The Cove at Atlantis is situated on Paradise Island in the Bahamas. This luxurious 5-star resort benefits from a prime location nestled between two private beaches, offering its guests the utmost convenience and exclusivity. Unlike other mega resorts, The Cove exudes a sense of refined tranquility, making it an ideal choice for both couples seeking a romantic escape and families in need of relaxation. The breathtaking scenery and crystalline waters surrounding The Cove cater to the refined tastes of luxury travelers.
Standout Features
Guests at The Cove at Atlantis are guaranteed a memorable experience with a myriad of premium amenities and facilities. From indulging in body wraps, reflexology, and facials at the onsite spa, to enjoying a round of golf at the 18-hole course or trying your luck at the casino, there is something for everyone here.
The Cove offers a range of spacious, elegantly designed suites, further elevating the guest experience. For those seeking beachfront relaxation, private cabanas and beachside dining are available, adding an extra layer of indulgence to your stay. The marina at the resort is also worth exploring, providing a touch of sophistication to this tropical paradise.
Throughout your stay at The Cove, the attentive service and top-notch amenities work in harmony to ensure an unforgettable experience. To learn more about this captivating resort or to book your next luxurious getaway, don't hesitate to get in touch with our team of experienced advisors.
Get Special Offers and Extras for your Stay at The Cove at Atlantis
Accommodations and Amenities Face-Off
Rosewood Baha Mar: This resort manages to create an intimate feel despite being part of a huge complex. Accommodations here range from luxurious high-tech doubles to suites and villas. Guests can enjoy multiple pools, a water park, a casino, and a golf course.
The Ocean Club, a Four Seasons Resort: This legendary resort boasts stunning ocean-facing rooms, suites, and villas. Guests have access to a spa, fitness center, tennis courts, and an 18-hole championship golf course designed by Tom Weiskopf.
The Cove at Atlantis: Positioned within the Atlantis Resort, The Cove offers stylish suites with a modern design. On-site amenities include a private beach club, adult-only pool, spa, fitness center, and access to the massive Atlantis water park complex, Aquaventure.
Dining Face-Off
Rosewood Baha Mar: The resort offers an array of eateries and bars to choose from, catering to diverse palates. Dining options include both international and local Bahamian cuisine, ensuring a memorable gastronomic experience for guests.
The Ocean Club: The resort features several dining venues, including the acclaimed Dune, a French-Asian fusion restaurant by Michelin-starred chef Jean-Georges Vongerichten, and Ocean Grill, offering fresh seafood and stunning views.
The Cove at Atlantis: Guests at The Cove can enjoy dining at a variety of on-site restaurants, such as Fish by José Andrés, an upscale seafood eatery. They also have access to the 40+ restaurants and bars throughout the expansive Atlantis complex.
Resort Experience Face-Off
Rosewood Baha Mar: The resort's design creates a personal, intimate atmosphere for guests, despite being part of a larger complex. Set on one of Nassau's best beaches, this resort provides excellent leisure opportunities for relaxation and excitement.
The Ocean Club: Known for its exceptional service and secluded setting, the Ocean Club offers guests an elegant, private retreat. The beachfront location and lush gardens create an idyllic environment for both relaxation and adventure.
The Cove at Atlantis: Catering to a more upbeat and active clientele, The Cove is surrounded by the endless activities and entertainment that the Atlantis complex offers. It provides guests with a lively and vibrant resort experience, combined with luxury accommodations.
Evaluation of Costs
Rosewood Baha Mar: While being part of a mega resort, Rosewood Baha Mar's costs can sometimes be higher compared to other properties in the complex. However, the intimate atmosphere and high-end amenities might justify its price.
The Ocean Club: With its legendary reputation, the prices at The Ocean Club can be on the higher side. The unique combination of exceptional service, private setting, and luxurious accommodations might make it worth the expense.
The Cove at Atlantis: When comparing costs with Rosewood Baha Mar and The Ocean Club, The Cove's prices can be more competitive. The focus on a lively and vibrant resort experience, along with access to the Atlantis complex's amenities, may provide great value for the price.
Start Planning Your Bahamas Getaway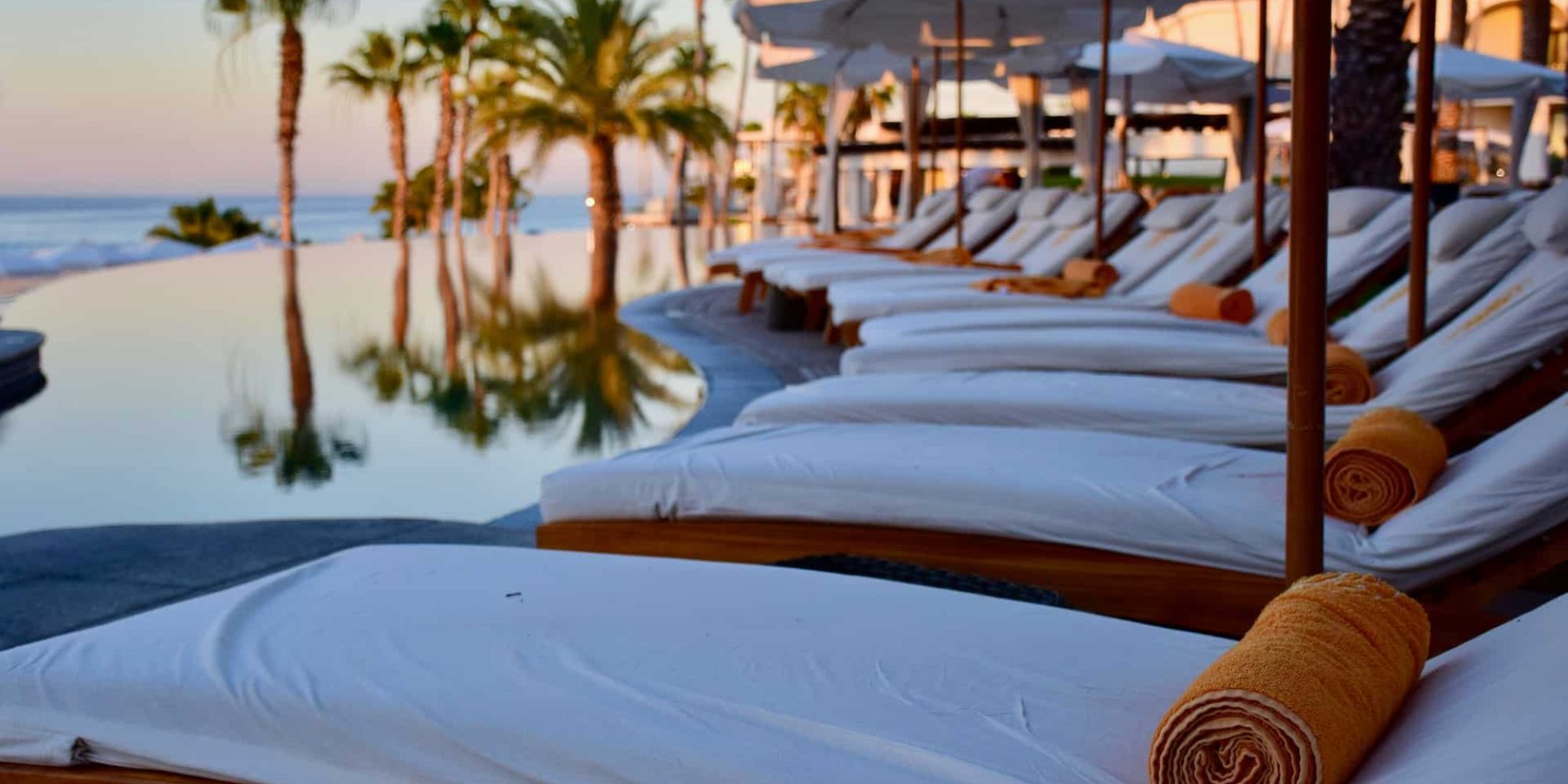 If luxury and comfort are what you seek during your Bahamas getaway, you can't go wrong with Rosewood Baha Mar, The Ocean Club, or The Cove at Atlantis. Each resort offers something unique, catering to the preferences of discerning luxury travelers.
Rosewood Baha Mar's intimate experience of 237 rooms, suites, and beachfront villas make it stand out as the most luxurious hotel among the Baha Mar properties. Its pristine private beach and indulgent spa add to its allure, making it an excellent choice for those seeking exclusivity.
On the other hand, The Ocean Club's partnership with Four Seasons affords guests an unrivaled standard of service and attention to detail. With its refined atmosphere, the Ocean Club promises a sophisticated retreat for couples or families in search of leisure and relaxation.
Finally, The Cove at Atlantis offers a lively, energetic vibe to suit those who crave more excitement during their vacation. With its sprawling water park, extensive dining options, and distinctive marine experiences, it caters to travelers seeking thrilling adventures alongside their luxurious accommodations.
As a trusted travel agency, our team is excited to assist you in crafting the perfect getaway, tailored to your tastes and desires. Whether you're leaning toward the sophisticated atmosphere of The Ocean Club, the intimate luxury of Rosewood Baha Mar, or the adventure-driven ambiance of The Cove at Atlantis, our knowledgeable experts are here to help you navigate the options and receive free upgrades and special amenities, just for you.