The hospitality industry is continuously evolving, and luxury hotel brands are no exception. In 2024, a select few have managed to stand out, elevating the guest experience to new heights. Among them are Four Seasons, Aman, Capella, and Rosewood – each offering unparalleled experiences, expertly reviewed for discerning travelers looking for both luxury and unique escapes.
These elite brands have managed to distinguish themselves by providing exceptional accommodations, personalized services, and memorable experiences around the world. As we explore each of these brands, we will take a closer look at their unmatched offerings, geographical presence, and the significant values that define them as industry leaders.
Key Takeaways
Four Seasons, Aman, Capella, and Rosewood are the standout luxury hotel brands of 2024.
Each brand offers a unique blend of luxurious accommodations, personalized service, and exquisite experiences.
Travelers choosing these elite brands can expect more than just a stay; they receive a truly memorable, rewarding experience.
A Year in Luxury: The Grand Unveiling of 2024
For 2024 we're already witnessing several elite hotel brands exceed expectations, from the well-established Four Seasons to the distinguished Aman, innovative Capella, and luxurious Rosewood. Each of these esteemed hotel chains further solidified their reputations within the luxury travel market, by introducing guests to immaculate service, exceptional amenities, and unforgettable experiences.
The Four Seasons made a grand entrance in 2023, opening several opulent properties across the globe. Guests experienced unparalleled hospitality while surrounded by lushly landscaped gardens, modern rooms, and private beaches, placing this Four Seasons haven high up on the list of World's 50 Best Hotels.
Aman continued to uphold their long-standing commitment to understated elegance and seamless service. They delighted guests with stunning outdoor settings and accommodations that harmoniously blend with their natural surroundings. Aman further elevated their brand by establishing unique wellness and cultural experiences tailored to travelers seeking solace and rejuvenation.
Capella branched out with distinct, stylish properties that boast highly personalized service and architectural marvels that subtly reflect the brand's Asian heritage. Moreover, Capella redefined in-room technology and incorporated holistic wellness programs, making for an unparalleled guest experience. This bold combination of innovation and outstanding service secured Capella the top spot on the 25 Best Hotel Brands list.
Rosewood managed to strike the perfect balance between contemporary sophistication and classic elegance in 2023. One of their signature properties, the Castiglion del Bosco, won worlds best hotel last year which exemplifies this, thanks to being in one of the oldest and best-preserved estates in Tuscany complete with a Winery and Golf Club.
These luxurious properties by esteemed brands Four Seasons, Aman, Capella, and Rosewood have undoubtedly raised the bar in the world of elite hospitality. Throughout 2023, discerning travelers found reprieve in these exquisite hotels, which offered unparalleled service and embodied the very essence of opulence.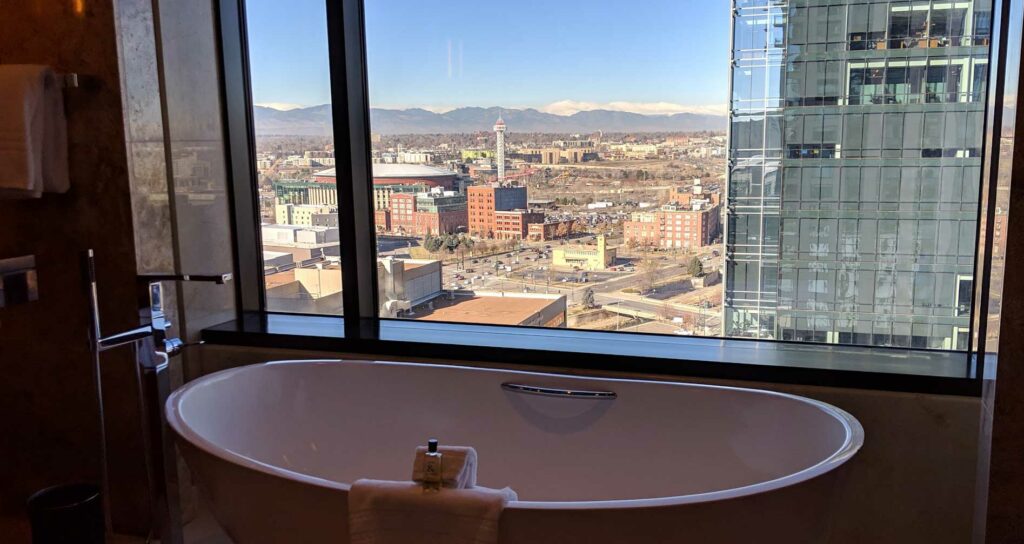 Four Seasons: A Paradigm of Luxury
The Four Seasons, with its pristine reputation as an elite hotel brand, presents some of the finest luxury experiences worldwide. Known for its magnificent properties and world-class service, this brand continues to captivate the hearts of discerning travelers.
At the core of the Four Seasons experience is the unparalleled attention to detail displayed by its staff members. They effortlessly provide personalized service and ensure that guests feel pampered from the moment they step foot into any of their hotels or resorts.
With their global collection of properties, the Four Seasons offers a wide range of enticing and unique travel experiences. From urban sanctuaries in bustling metropolises like New York City and Paris to serene getaways in the Maldives or Bali, the Four Seasons is the epitome of luxury travel.
Each hotel in the Four Seasons portfolio reflects the local culture and history of the region in which it is situated. Properties are thoughtfully designed to seamlessly blend with the surrounding environment, offering guests an immersive sense of place.
Another enticing aspect of the Four Seasons brand is its outstanding culinary scene. Each property showcases exquisite dining options, from Michelin-starred restaurants to casual al fresco cafés. Catering to diverse palates, the Four Seasons delivers unforgettable culinary experiences to satisfy even the most refined tastes.
In short, the Four Seasons represents a paradigm of luxury, perfect for those seeking excellence in hospitality. With its exceptional properties, attentive service, and unparalleled experiences, the Four Seasons undeniable sets the bar for prestigious hotel brands worldwide.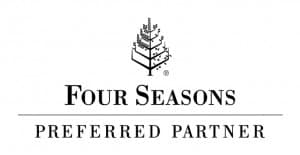 Get Special Offers and Upgrades
For Your Next Four Seasons Stay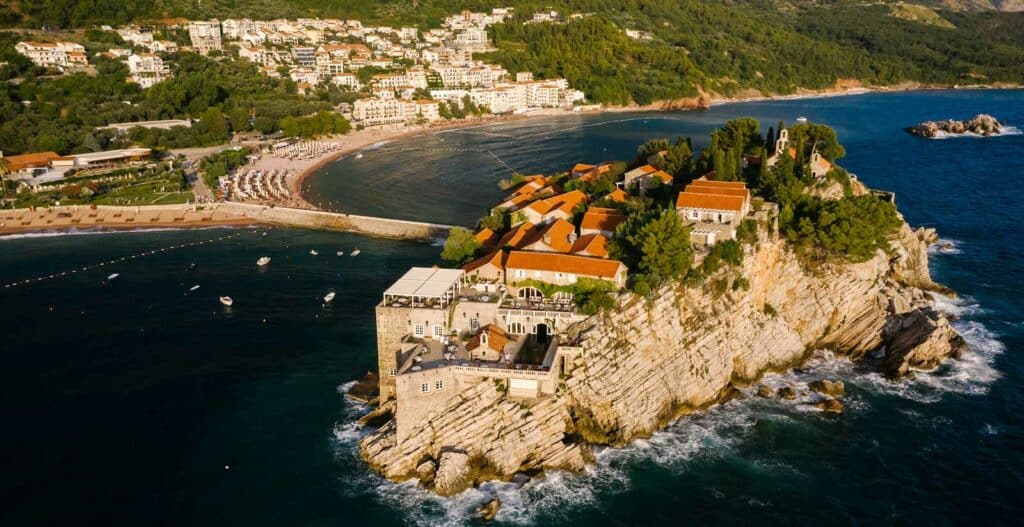 Aman: A Blend of Culture and Comfort
Aman, known for its luxury destinations, has been offering a unique blend of culture and comfort to its guests since its inception. With dozens of luxury resorts, hotels, and private residences in 20 countries, Aman provides an unparalleled experience in some of the world's most sought-after locations.
One of Aman's most famous properties is Aman Tokyo. Embodying the essence of Japan, this boutique hotel offers a serene and luxurious stay for travelers. Guests can enjoy awe-inspiring views of the city while being enveloped in a warm and inviting atmosphere. The meticulous design, impeccable service, and attention to detail make Aman Tokyo an unforgettable experience.
Aman Venice, on the other hand, represents a fusion of opulence and history. Housed in a 16th-century palazzo on the Grand Canal, guests can relish the artistic and architectural grandeur of the hotel. Steeped in Venetian tradition, it offers discerning travelers an escape into the past, while also providing modern amenities for a comfortable stay.
The Aman New York brings the serenity and tranquility that Aman is known for right to the heart of bustling Manhattan. With 83 suites and 22 residences, this property appeals to those seeking an urban sanctuary amidst the chaos of daily city life. Its prime location and signature elegance make it a must-visit destination.
Tranquility and cultural immersion also await at Aman Galle in Sri Lanka, where stunning natural beauty meets rich history. This boutique resort is a gateway to the wonders of the island, providing guests with a luxurious experience nestled in the heart of Galle's lush greenery and coastal bliss.
In addition to their exceptional hotels in Tokyo, Venice, and New York, Aman also has a strong presence across Asia. Their properties in this region are renowned for connecting guests with the local culture, offering unique experiences that cannot be found with other hotel brands.
To sum up, Aman has earned its reputation as one of the elite hotel brands of 2024, thanks to its commitment to blending culture and comfort across its properties. By focusing on location, design, and exceptional service, Aman guests are guaranteed an experience they won't soon forget.

Get Special Offers and Upgrades
For Your Next Aman Stay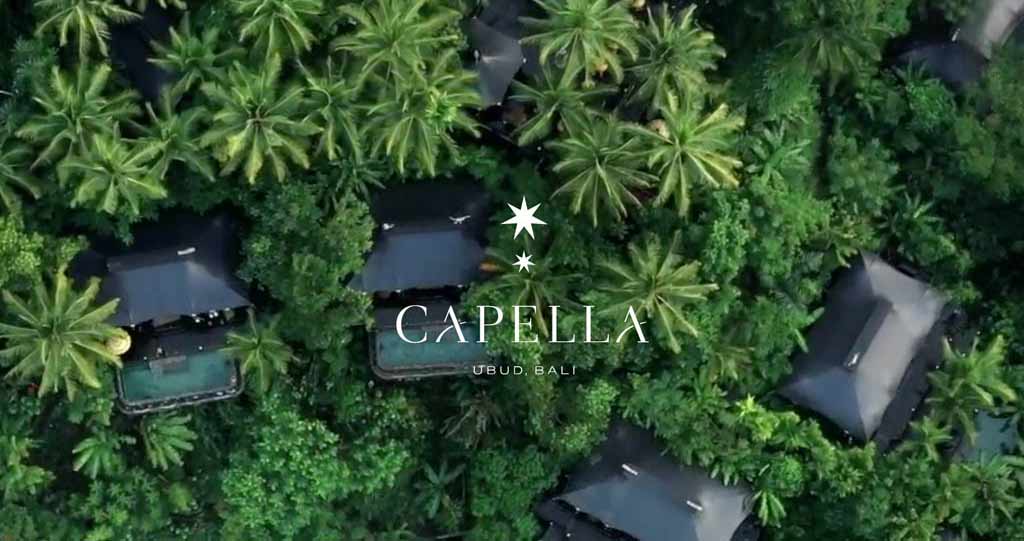 Capella: A Universe of Exclusivity
Capella Hotels & Resorts prides itself on being masters in the craft of The Stay. Known for their exceptional locations and designs crafted by world-renowned architects, Capella combines nature, history, and attention to detail to create extraordinary experiences for luxury travelers.
One of Capella's most exquisite properties is located in Bangkok, with a serene environment that offers an escape from the bustling city life. This luxurious retreat promises its guests an unparalleled experience tailored to their individual needs and preferences. The facilities have been designed with the utmost detail, ensuring visitors have all their desires met in one place.
With a focus on exclusivity, Capella properties extend beyond Bangkok to other prime destinations, such as Singapore. The brand continually seeks to provide unique accommodations for those eager to immerse themselves in local cultures while enjoying the highest standard of luxury.
From their elegantly appointed rooms and suites to world-class dining options, Capella ensures every guest feels pampered and comfortable throughout their stay. Moreover, the attentive staff provides personalized services, enhancing the overall experience, making it an unforgettable memory in every traveler's journey.
Earning Travel + Leisure Readers' 25 Favorite Hotel Brands of 2023 #1 spot was well deserved. Capella Hotels & Resorts showcase a universe of exclusivity, designed for the curious luxury traveler seeking distinctive stays. With each location's careful blend of nature, history, and exceptional architecture, Capella sets a new standard in the world of elite hotel brands.
Get Special Offers and Upgrades
For Your Next Capella Stay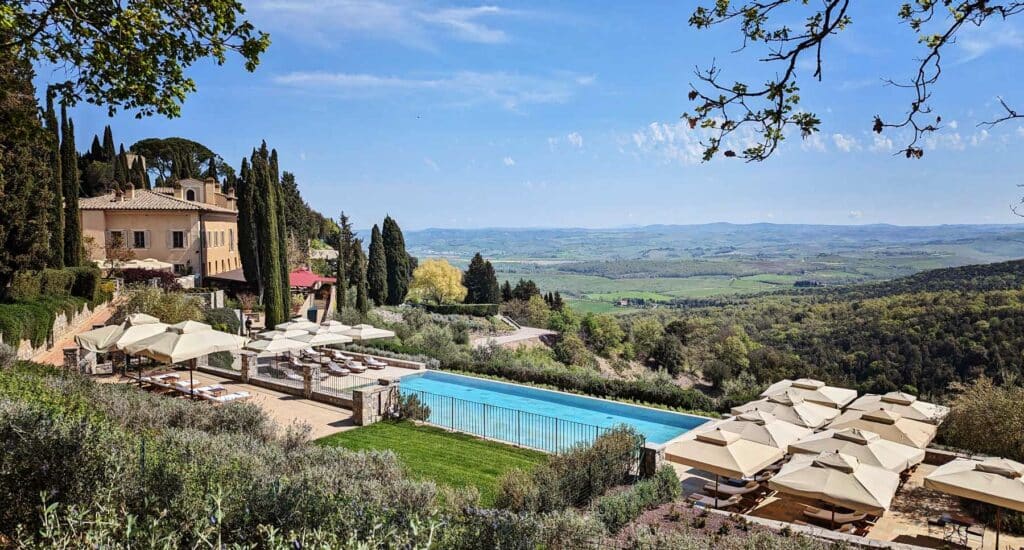 Rosewood: Crafting Unforgettable Experiences
The Rosewood Hotels & Resorts is a high-end hotel chain that targets discerning guests searching for luxurious experiences. With properties worldwide, including the United States, Hong Kong, Italy, and Australia, Rosewood caters to a prestigious clientele with its lavish resorts and unmatched hospitality.
In the United States, Rosewood hotels provide elegant, locally-inspired accommodations. Rosewood strives to blend modern luxury with classic sophistication, creating a truly unique experience for every guest. They maintain the same commitment to excellence at their properties in Hong Kong, where high-end shopping and fine dining merge seamlessly with impressive skyscrapers and cultural attractions.
Rosewood's stunning property, Castiglion del Bosco in Italy, brings a piece of paradise to travelers. With picturesque Tuscan landscapes, this Italian gem features ancient vineyard estates and bespoke hospitality, perfect for a romantic getaway or family vacation. Moving to the tropics, Rosewood Maldives offers a piece of heaven on earth, with idyllic villas surrounded by pristine white sands and the turquoise Indian Ocean.
In bustling Sao Paulo, Brazil, Rosewood showcases its finesse in blending local culture and contemporary luxury. Guests can explore the vibrant art scene, taste traditional Brazilian cuisine, and enjoy the modern amenities that make Rosewood a sought-after destination. Continuing the journey to South Africa, Rosewood's properties showcase the region's stunning landscapes teeming with wildlife, offering guests once-in-a-lifetime safari experiences and five-star accommodations.
Finally, in the land down under, Rosewood Australia aims to inspire its guests by impeccably blending rich culture while delivering comfort and unparalleled service. With sophistication, elegance, and unparalleled luxury, Rosewood dictates the standards of the hospitality industry.
Throughout their remarkable global collection, Rosewood Hotels & Resorts unquestionably crafts unforgettable experiences that entice even the most seasoned travelers. By merging opulence with local charm and authenticity, Rosewood achieves a truly unique offering, leaving an indelible mark on the luxury hospitality landscape worldwide.
Get Special Offers and Upgrades
For Your Next Rosewood Stay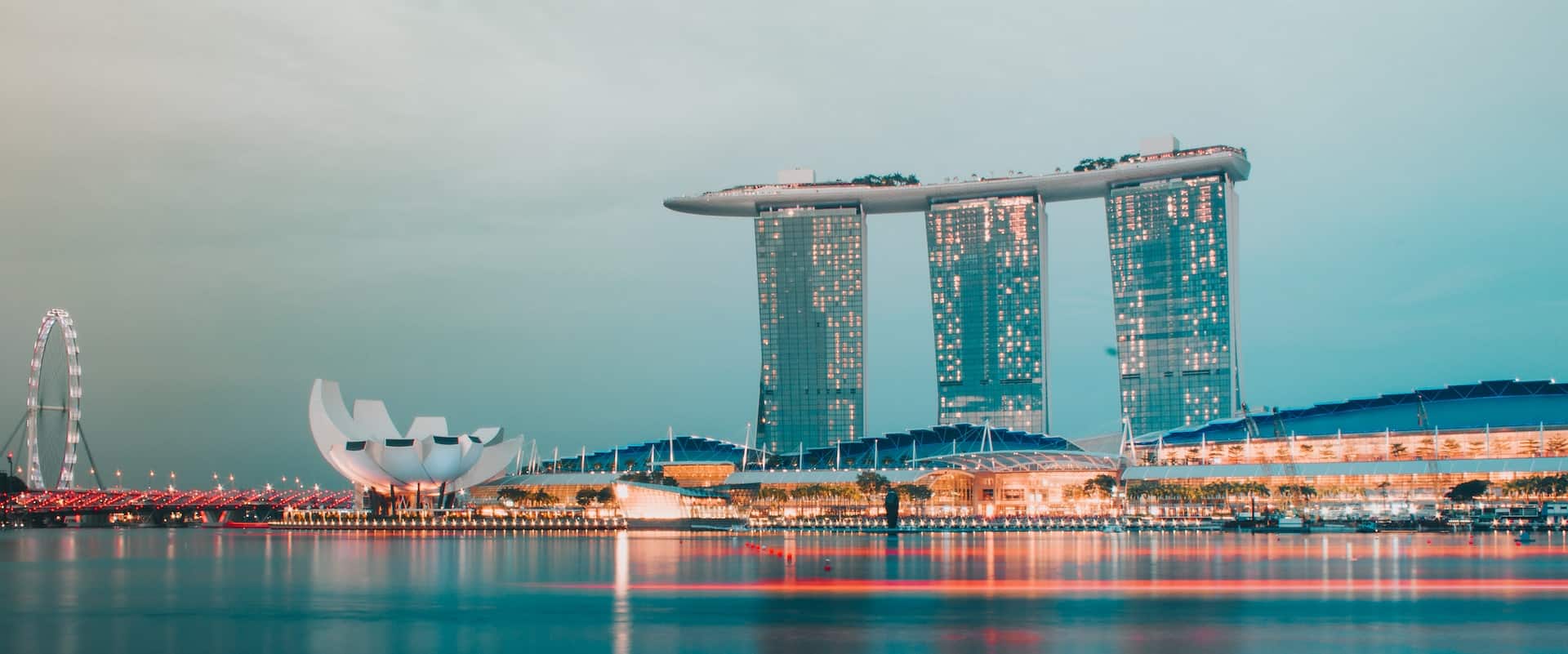 The four elite hotel brands, Four Seasons, Aman, Capella, and Rosewood, have created a significant presence in various parts of the world, with a shared focus on destinations like Bangkok, Thailand, Singapore, and Bali, Indonesia, which are known for their captivating beauty and unique attractions.
Four Seasons
Four Seasons boasts a vast global network, with 127 hotels and resorts as of October 2023. The brand's presence extends across key destinations such as the United States, Mexico (Los Cabos, Punta Mita), the Middle East (United Arab Emirates, Qatar, Saudi Arabia), China (Beijing, Shanghai, Hong Kong, Macau), Japan (Tokyo, Kyoto), and beyond.
Aman
Aman is a distinguished luxury hotel brand with 41 properties recognized for its intimate and tranquil experiences. Apart from Bangkok, Singapore, and Bali, Aman has hotels and resorts in locations such as China, Japan, Thailand (Chiang Mai), Malaysia (Kuala Lumpur, Langkawi), and the Maldives.
Capella
Capella is a prestigious hotel brand that boasts 14 hotels and resorts open or planned as of October 2023. In addition to locations in Southeast Asia, Capella can be found in Australia, and other Asian destinations like China, Japan, and Malaysia.
Rosewood
With 61 hotels worldwide, Rosewood has an established presence in the luxury market. Their reach extends to various locations like the United States, United Kingdom (London), France (Paris), Italy (Rome, Florence, Venice), as well as other parts of Asia, including Saudi Arabia's Red Sea.
The geographical presence of these elite hotel brands showcases the diversity and allure they offer to luxury travelers from the United States and worldwide. Each brand exudes elegance, creating unforgettable experiences in some of the most spectacular and sought-after destinations on the planet.
Rosewood, Aman, Capella, and Four Seasons are luxury hotel brands with exceptional properties worldwide. This section highlights some of their most prestigious hotels in 2024.
Rosewood Hong Kong is an epitome of elegance, offering stunning views of Victoria Harbour and the city skyline. Nestled in the heart of Tsim Sha Tsui, this property ensures a remarkable experience with its prime location and impeccable service.
In Brazil, Rosewood Sao Paulo takes luxury to new heights in Latin America. Set in a beautifully restored historic building, this hotel offers a unique blend of traditional and modern design, reflecting Sao Paulo's vibrant culture.
For a serene escape in the Tuscan countryside, Rosewood Castiglion Del Bosco enchants guests with its captivating beauty. Surrounded by vineyards and lush landscapes, this property promises a rejuvenating experience steeped in Italian charm.
Amangalla envelops guests in Sri Lanka's rich history. Located within the UNESCO World Heritage site of Galle Fort, this hotel is a testament to colonial-era architecture and true luxury.
In contrast, Aman Tokyo's sleek, minimalist design reflects the dynamic essence of Japan's megacity. Boasting panoramic vistas, this sophisticated property delivers an extraordinary urban retreat.
Aman Venice, set in a majestic 16th-century palazzo on the Grand Canal, allows guests to discover the romantic city in style and comfort. The hotel's unmatched beauty and opulence are reminiscent of Venice's golden age.
Bringing the Aman brand's signature elegance to the bustling metropolis, Aman New York is a tranquil oasis amidst the city's energy. Its exquisite design and unparalleled amenities entice discerning travelers.
Overlooking the Chao Phraya River, Capella Bangkok offers a refreshing blend of Thai heritage and contemporary luxury. With indulgent amenities and personalized services, this property immerses guests in a refined Bangkok experience.
Capella Singapore is an awe-inspiring property on Sentosa Island, boasting lush surroundings, stylish design, and bespoke services. It's an exceptional destination for both leisure and business travelers.
Four Seasons Astir Palace graces the shores of the Athenian Riviera, offering grandeur, glamour, and unrivaled service in a picturesque setting. This stunning property evokes the true spirit of Greece.
Located on the banks of the majestic Chao Phraya River, Four Seasons Bangkok at Chao Phraya River ensures an enchanting experience with its lush tropical gardens and exquisite Thai-inspired design.
Nestled amidst the beautiful Gherardesca gardens, Four Seasons Firenze is a unique retreat boasting Renaissance architecture and exceptional hospitality. It's the perfect embodiment of Florentine charm.
Last but not least, Four Seasons Madrid is a remarkable blend of historic grandeur and contemporary style. Set in the heart of this bustling capital, the hotel provides an opulent sanctuary for discerning travelers.
Begin Planning Your Next Luxury Vaction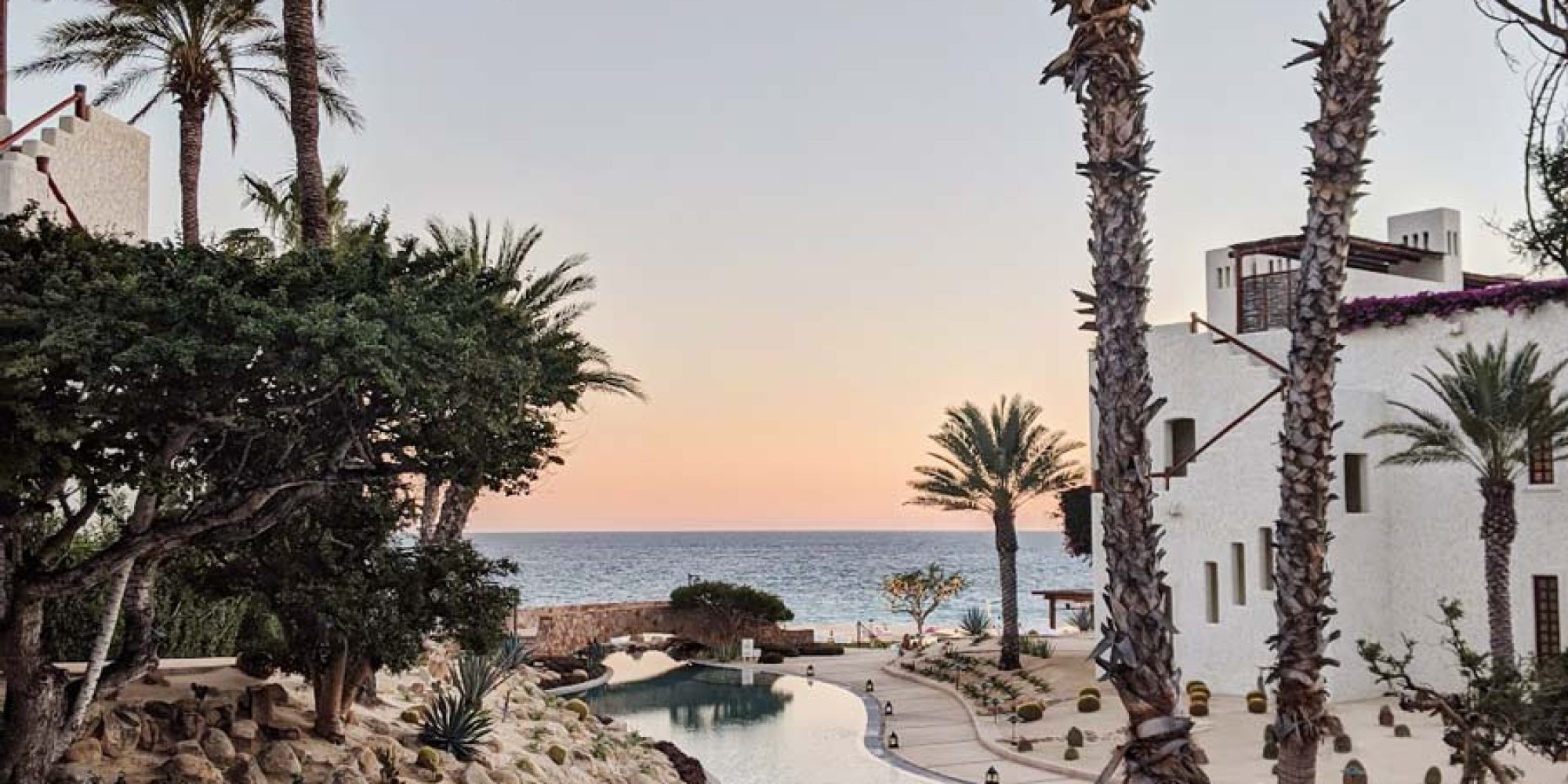 Luxury Travel: More Than Just a Stay
In 2024, luxury travel has evolved to offer more than just lavish accommodations and high-end services. Discerning travelers now seek unique experiences, personalized attention, and a strong focus on sustainability. Renowned hotel brands such as Four Seasons, Aman, Capella, and Rosewood are leading the way in redefining what it means to vacation in style.
One of the key factors that set these elite hotel brands apart from the rest is their commitment to delivering exceptional, tailor-made experiences. Understanding their clients' unique travel needs enables these luxurious hotels to curate unforgettable moments for their guests. From helicopter tours to private dining experiences with world-renowned chefs, every aspect of a stay is thoughtfully crafted to exceed expectations.
Sustainability has become an integral part of the luxury travel experience. These Elite hotel brands are aware of their responsibility in contributing to the future of travel by integrating eco-friendly practices into their operations. Examples include sourcing sustainable food ingredients, incorporating energy-efficient designs, and offering activities that promote environmental awareness. In doing so, these hotel brands cater to eco-conscious travelers' desires without compromising on luxury.
Bespoke service has always been at the heart of luxury travel, and these hotel brands continue to prioritize personalization. With the help of Solaz Travel Advisors, guests can ensure their stay is tailored to their preferences, from selecting the perfect room to arranging exclusive experiences. The staff at these luxury hotels undergo rigorous training to provide unparalleled service, making each guest feel like royalty.
In summary, the Four Seasons, Aman, Capella, and Rosewood hotel brands showcase how luxury travel has transformed to offer more than just a stay. By crafting personalized experiences, incorporating sustainability, and consistently delivering world-class service, they set the benchmark for the future of luxury travel.
A stay at one of these elite hotel brands such as Four Seasons, Aman, Capella, and Rosewood is set to be a truly memorable experience. Rich in luxurious amenities and excellent service, these brands are celebrated by travelers from around the world and are top-rated among Travel + Leisure Readers.
As the foundation of a luxurious stay, the rooms and facilities of these top hotel brands exceed expectations. From spacious suites with state-of-the-art technology to serene waterfront villas, there is no shortage of elegance. Many hotels in their portfolio offer private plunge pools, world-class spas, and exclusive access to some of the finest golf courses.
When it comes to dining, the elite hotel brands boast an eclectic array of options to tantalize the senses. Award-winning chefs curate gourmet menus, featuring local and international cuisine, catering to the most discerning palates. Many hotels also house upscale bars and lounges, showcasing creative mixology and fine wines.
The stellar service offered by these hotel brands is another hallmark of their guest experience. Personalized, attentive, and detail-oriented staff will cater to guests' needs with utmost professionalism. Staying at a Four Seasons, Aman, Capella, or Rosewood property means unparalleled service and genuine hospitality.
These luxury hotels offer exceptional value, particularly when booking through a trusted travel agency partner such us as here at Solaz Travel. By doing so, guests can receive complimentary perks, upgrades, and access to amenities that may not be available otherwise. Moreover, partnering with a travel agency can ensure a seamless booking process with expert guidance regarding desirable locations and exclusive experiences.
For a luxurious and unforgettable getaway, consider booking your next trip with a knowledgeable travel agency that can help create a tailor-made stay for you at one of these prestigious hotel brands.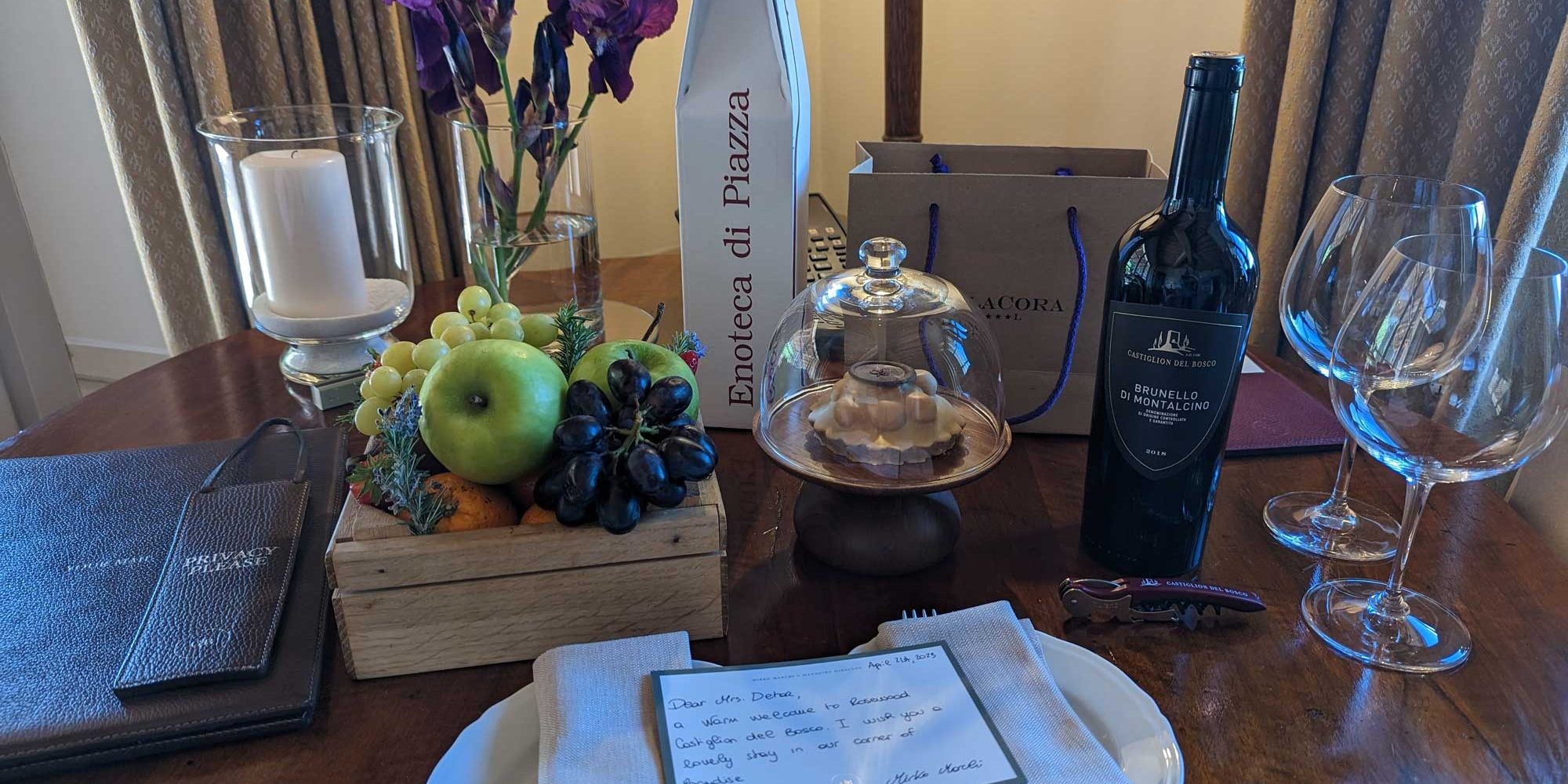 Rewarding Luxury: Preferred Partner Benefits
To elevate these experiences even further, these elite hotels offer preferred partner benefits to travelers who book through affiliated travel agencies such us at here at Solaz Travel. As a travel agency catering to luxury travelers, we're here to assist you in reaping those rewards.
Four Seasons Preferred Partner benefits include a hotel or resort credit ranging from $100 to $200 per stay, a one-category room upgrade based on availability at check-in, complimentary Wi-Fi, free breakfast, a welcome note, and custom welcome amenity. Staying at a Four Seasons property guarantees unparalleled service and these added perks make it even more worthwhile.
For those who choose to stay at a Rosewood hotel, the Rosewood Elite program offers numerous advantages. Guests receive daily breakfast for two, a one-category room upgrade, and exclusive amenities specific to each property. Rosewood stands out for its impeccable blend of contemporary luxury and cultural heritage.
Aman is synonymous with opulence and tranquility. While the brand doesn't have a formal partner program, they do collaborate with us, offering special amenities such as room upgrades, free breakfast, and resort credits. Staying at an Aman property means immersing yourself in a haven of peace and indulgence.
The Capella brand offers exclusivity and personalized experiences. Guests booking through a preferred partner, such as us, can look forward to benefits like daily breakfast for two, room upgrades, early check-in, late check-out, and a unique luxury experience tailored to each property.
Now that you're familiar with the remarkable rewards offered by these elite hotel brands, consider booking your next luxury getaway through our travel agency. We're confident that our expertise will enhance your vacation experience. Don't hesitate to contact us to learn more about the incredible perks awaiting you with preferred partner benefits.
Frequently Asked Questions
What makes Four Seasons stand out among elite hotel brands?
Four Seasons is known for its exceptional service, stunning properties, and excellent amenities. They have unique locations like the Four Seasons Astir Palace and Four Seasons Bangkok at Chao Phraya River, which offer guests incredible views and memorable experiences. With a reputation for delivering unparalleled hospitality, Four Seasons continues to be a top choice among luxury travelers.
Is Capella the new Luxury Travel favorite?
Capella has been making a name for itself in the luxury travel market, with properties like Capella Bangkok and Capella Singapore. Capella's success can be attributed to its commitment to providing personalized services and experiences designed to create lasting memories. Although it faces stiff competition from other elite hotel brands, Capella is definitely a rising star in the luxury travel space and clearly a favorite among travelers in 2024.
Do these luxury hotel brands have good sustainability initiatives?
These elite hotel brands are increasingly focusing on sustainability initiatives to minimize their environmental impact and promote responsible tourism. Efforts include sourcing local and ethical ingredients, adopting energy-efficient practices, and implementing waste management programs. While there's always room for improvement, these luxury brands are making strides in addressing sustainability concerns.
How do Aman resorts differentiate themselves from other luxury hotels?
Aman resorts are known for their minimalistic design, and exclusive locations. Properties such as Amangalla, Aman Tokyo, and Aman Venice are set in stunning landscapes, providing guests with a serene and tranquil environment. Aside from their exceptional design and locations, Aman resorts also excel in delivering personalized service, ensuring that each guest feels truly taken care of.
How do Four Seasons, Aman, Capella, and Rosewood rank among other luxury hotels?
Four Seasons, Aman, Capella, and Rosewood are all highly respected and well-regarded in the luxury travel industry. Each brand stands out for its unique offerings, outstanding service, and stunning properties. While it's difficult to definitively rank these brands, they are all considered to be some of the best options for discerning travelers seeking luxury accommodations and experiences.
What are the key features of Capella properties?
Capella properties are known for their contemporary design, elegant accommodations, and personalized service. They also focus on creating memorable experiences for guests through immersive activities and cultural experiences aimed at connecting travelers to the local environment. With properties like Capella Bangkok and Capella Singapore, guests can expect top-notch facilities and luxurious amenities.
What distinguishes Rosewood Hotels from its competitors?
Rosewood Hotels are characterized by their blend of classic elegance and modern sophistication. Properties such as Rosewood Hong Kong, Rosewood Sao Paulo, and Rosewood Castiglion Del Bosco showcase their commitment to providing guests with exceptional service, luxurious accommodations, and a distinctive sense of place. Rosewood's dedication to creating unique and memorable experiences sets them apart from other luxury hotel brands.
How do these luxury hotel brands rank globally in 2024?
In 2024, these elite hotel brands continue to be at the forefront of the luxury travel industry. Their reputation for providing exceptional service, unmatched experiences, and sustainable practices solidifies their positions as some of the best hotel brands globally. While rankings may vary based on individual preferences, Four Seasons, Aman, Capella, and Rosewood continue to be top contenders in the luxury hotel market.